What better way to enjoy the warmer weather than in your own outdoor living space? You can customize your extended living area to fit your family needs. Would you want to add a unique area to entertain family and friends while sharing a refreshing drink? Would you love to have an outdoor grilling area to move your meals outside? Or would you enjoy relaxing around a fire pit enjoying a clear night sky? Or all of the above? Keep reading for more tips on how to create your own outdoor oasis:
Spruce Up Your Patio: It's impossible to relax on a patio that has split and warped wood, needs staining or contains dirty concrete. It's just a constant reminder of the work that needs to be done around your home! Have you considered an elegant stamped concrete patio? It's a project that will not break the bank and requires minimal upkeep. There are tons of stamps to choose from, as well your choice of color:
Add a Water Feature: Creates a relaxing environment (who could not benefit from that) with very low maintenance.
Plant Racks or Trellis – Especially great for small yards to add more greenery and accent pieces that will make you feel at home on your patio.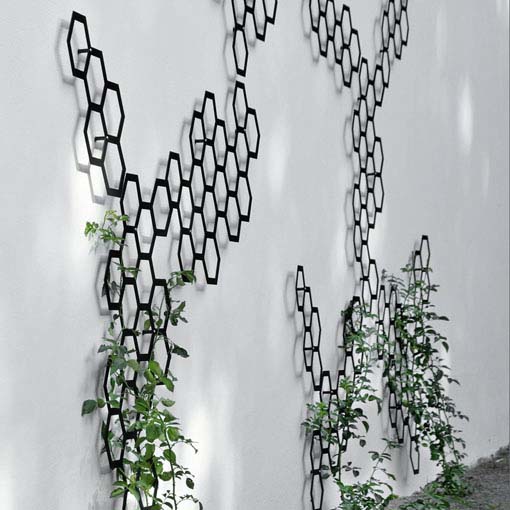 Pergola – These architectural structures define outdoor rooms and you can decorate with hanging lanterns, curtains, candles and plants.
Creating your personal patio area can include the design of the patio layout, the materials you use to create it, the furniture you choose, and the accessories you include. The best way to achieve what you're looking for is to design it like you would a space in your home. Outdoor living is exactly that, an extension to your home. Picture yourself in the outdoors, entertaining with family and friends while creating timeless memories and start designing your oasis!
Check back again when we'll be featuring some DIY ideas for your outdoor space!